About the Region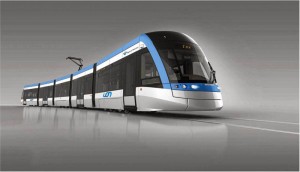 Welcome to the thriving cities of Kitchener, Waterloo and Cambridge! These cities offer modern technology with University of Waterloo graduates feeding Canada's Technology Triangle, but yet maintain their links with the past, where Mennonites can be seen on horse and buggy throughout the countryside.
Formerly Berlin, Kitchener has a strong German heritage that is emphasized by its annual Oktoberbest celebration. The "Oom pa pa" bands come alive to make this the second largest Oktoberfest celebration in the world (next to Munich), bringing in tourists from all over the world. Kitchener-Waterloo, at the same time, has become a melting pot with a diversity of nationalities attending our two local universities, with graduates tending to stay in the area.
Understanding the value of education in a community, Cambridge and Kitchener have made a commitment to three new university campuses in the downtown cores. A further commitment to education was made with the opening of the Perimeter Institute in Waterloo.
We are less than an hour away from Toronto, our provincial capital. While we are proud of our local theatre, arts and sports, our proximity to Toronto allows us to experience its benefits such as major league sports, dining and theatre without the daily negatives of parking, traffic problems and higher priced real estate.
The area enjoys a large diversified manufacturing sector: strong links between the private sector and the area's post secondary institutions, entrepreneurial drive, fast population growth, youthful demographics and relatively high family incomes. The area's stellar economic performance comes through loud and clear in its low unemployment, high level of migration into the area and hot housing market. Local success stories such as Open Text Corporation, Descartes Systems Group, Research in Motion and FRED Systems are prime examples of the growth in the technology field in our area. The automotive sector is well represented by Cambridge's Toyota Corporation with approximately 4000 employees.